As we mature, our skin loses elasticity and suffers damage from exposure, air pollutants, and UV rays. As this damage accumulates, our skin can lose its natural brightness, moisture and begin to show signs of aging. At Beauty Defined, we offer gentle and effective chemical peels that will revitalize your skin's tone, replenish its hydration levels, and restore its youthful appearance.
This non-invasive treatment can be performed on the face, neck, arms, hands, and legs safely. Connect with us now to learn more about our chemical peel options.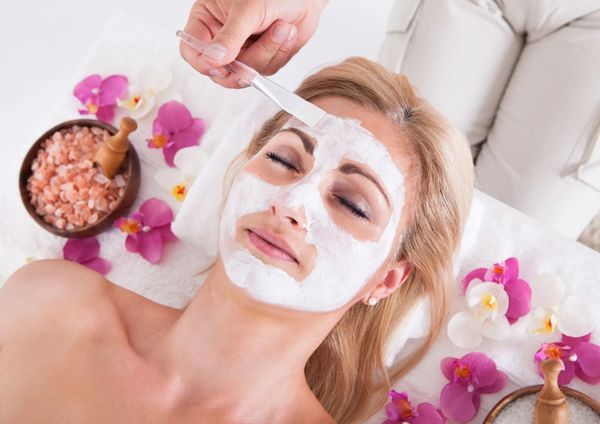 BENEFITS OF CHEMICAL PEELS
Chemical peels provide a wide range of benefits for every skin type, and we'll ensure you feel comfortable and relaxed throughout the process. Our signature peels offer:
Scar and acne appearance softening
Smoother, healthier skin
Improved pigmentation
UV damage reduction
Customizable results to meet your skin's unique needs
Affordability and convenience
OUR CHEMICAL PEEL PROCESS
Our chemical peels are entirely safe and effective for most skin types. We'll take the time to analyze your skin before customizing a peel that best suits your needs. After gently cleaning your skin, we'll apply an AHA (or Salicylic Acid) solution that won't cause any discomfort or pain to your targeted area. After approximately 15 minutes, this solution will be peeled off, revealing healthy skin underneath. Stronger peels are available for sun-damaged skin to reduce the appearance of wrinkles, and a small sedative may be given to ensure your comfort. The entire process for a light peel only takes around 20 minutes, but stronger treatments may last up to two hours. A protective layer of petroleum jelly may be applied to your skin (Phenol peel) after the procedure. Most light peels can be reapplied on a weekly or monthly basis.
Depending on what type of chemical peel you choose, you may feel a slight burning sensation that lasts for about 5-10 minutes. Following your treatment, you may have a reaction similar to a sunburn. Redness is typical, followed by peeling, and will end in about 3-7 days. You will see rejuvenated and glowing skin after your first treatment, with results continuing to improve for 4-6 weeks. It's recommended that you receive a series of 3-6 peels to achieve your ultimate skin rejuvenation goals.
RESULTS YOU'LL LOVE
After a stronger peel, you may experience some facial swelling and reddening. This effect is temporary and will fade over time. A lighter peel may cause some flaking or redness in your skin. Regardless of the peel you get, it's essential to protect your skin from direct sun exposure after the treatment.
We highly advise using UVA and UVB sunblock for this purpose and to avoid smoking for at least a week. The results you'll gain are stunning, healthy skin that's youthful, vibrant, and beautiful to behold.
We offer both ZO Skin Health and SkinCeuticals sunblock inside the clinic.